Sasha Banks and Naomi have been in the headlines for the better part of early summer of this year as they walked out of the WWE. It was on May 16 that the duo, then WWE Women's Tag Team Champions decided to leave in the middle of an ongoing episode of Raw and that didn't sit well with Vince McMahon.
The then-WWE Boss responded by completely removing them from WWE programming including the iconic intro that leads us to WWE's weekly or premium live event programming. But Sasha Banks and Naomi re-resurfaced in that intro as it sent us to Crown Jewel, last night. The former champions got their place back in WWE's "Then, Now, Forever, Together" intro and the eagle-eyed fans didn't forget to notice it.
WWE Crown Jewel 2022: Roman Reigns Comments After Retaining Over Logan Paul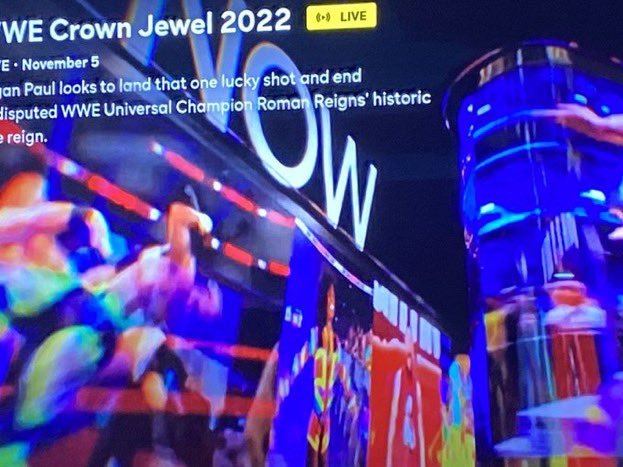 Sasha Banks is back in the intro 👀#WWECrownJewel pic.twitter.com/WDgmO1vEGq

— Roman Reigns SZN 💥 (@reigns_era) November 5, 2022
As a result, Sasha Banks and Naomi are expected to be back on WWE programming as early as possible. With new tag team champions crowned during Crown Jewel, last night, the duo could appear on Raw to possibly challenge them for the championships. However, at this point, this remains a complete rumor.
Crown Jewel 2022: New Champions Crowned At Saudi Arabia WWE PLE
More indications of Sasha Banks and Naomi's WWE comeback
Amid the return rumors, the former name of Sasha Banks and Naomi Sasha Banks has dropped a major hint about her immediate future. Taking to her Instagram Stories, she revealed of receiving an opportunity that she has been waiting for "for the past six months." Check out her exact comments,
"As time passes, there's been so much growth and there's been so much beautiful opportunity in the journey that I've been loving, but as the time also goes on, the day is coming that I've been waiting for for the past six months, and I can't wait."
In more news, Sasha Banks and Naomi were advertised for the upcoming Vulture Festival on Saturday, November 12th. But as per the recent updates from the event organizers, the duo will no longer be appearing at the event due to an "unforeseen scheduling conflict." This could be another hint that they will be busy doing WWE Shows in the near future.
Ringside News reported that WWE creative wasn't openly talking about this return. But the current Chief Content Officer, Triple H is seemingly interested in bringing back Sasha Banks and Naomi to WWE once again. It appears to be just a matter of time before the two veterans show up again on WWE programming.