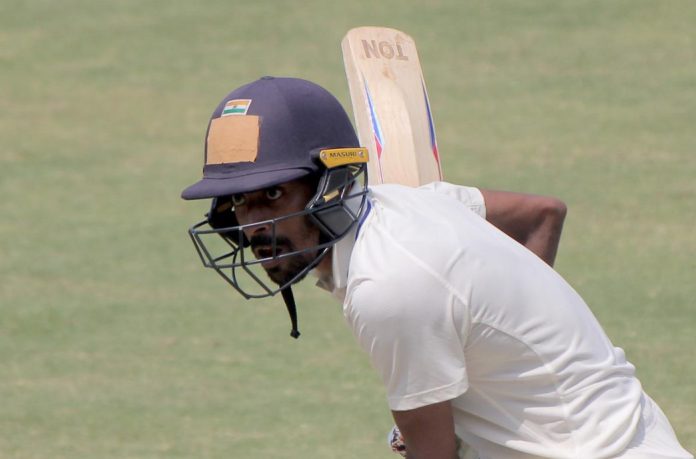 Article top
The Rest of India team won the Irani Cup as they beat 2019–20 Ranji Trophy winner Saurashtra by eight wickets. This is the first of the 2 matches scheduled this year. The match took place in Rajkot on Tuesday. Opening batsman Abhimanyu Easwaran's unbeaten 63 helped RoI finish the chase in under two sessions on day four as they pursued a meager 105-run mark.
1st Innings
Saurashtra batting first in the first innings got all out on 98. Only Arpit Vasavada and Dharmendrasinh Jadeja scored a 15+ score. Jaydev Unadkat scored 12 whereas the rest of the team only scored in single digits. Mukesh Kumar, Kuldeep Sen and Umran Malik throttled the champion team.
In answer, the Rest of India squad went on to score a fighting 374 runs. For them, captain Hanuma Vihari and Saurabh Kumar hit half centuries. Sarfaraz Khan hit yet another ton and continued his dream domestic season. It was Chetan Sakariya who restricted the opponents as he went on to take a fifer. Unadkat and Jani took 2 wickets each.
2nd Innings
There was a good fight by Saurashtra in the second innings. Even though the openers failed to make mark, the middle order did a good job. The quartet consisting of Sheldon Jackson (71), Arpit Vasavada (55), Prerak Mankad (72) and skipper Jaydev Unadkat totalled 368 for 8 at the end of the third day of play.
Kuldeep Sen for Rest of India ripped the Saurashtra's early batting. He was backed by Umran Malik, who took 3 wickets. Mukesh Kumar and Jayant Yadav took 1 wicket each.
Continuing on Day 4 with 92 runs lead, the Saurashtra team couldn't bat till long. They were all out for 380. This gave Rest of India a target of 105 to chase for the win. It only took 30 overs for the team to reach the target. Unadkat did take first 2 wickets. The team was in a very bad position to come out and win the game.
Overview
The Rest of India showed all-round performance with both bat and ball. At no point in the game, apart from Day 3, they gave chance for Saurashtra to make a comeback. After ripping them in the first innings, they continued to dominate. Saurashtra's inability to stop ROI in their first innings was a setback. Apart from Sakariya and Unadkat, none of the bowlers were impressive.
Due to pandemic, the Trophy did not take place in 2020 season. It was earlier decided that 2 Irani Cup matches will take place in 2022. One being Saurashtra vs Rest of India. It were to take place in October. The next match between winners for Ranji Trophy 21-22 will take place in March 2023.
Matched Content Ad