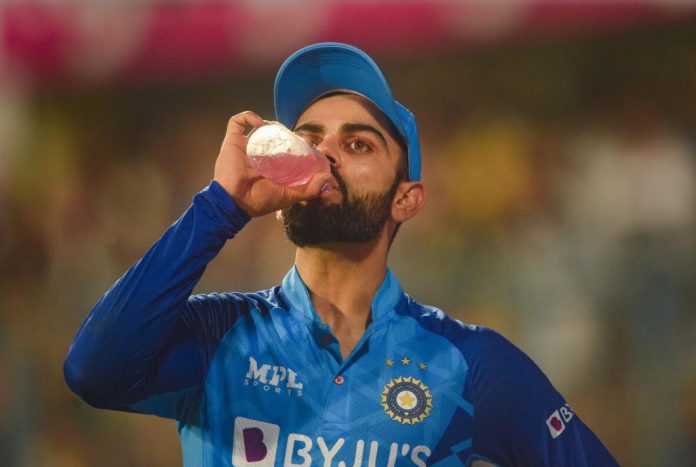 Article top
KL Rahul and Virat Kohli, two of the team's top batters, will take a rest before the squad leaves for the T20 World Cup. The duo won't take the field in Tuesday's third T20 International match against South Africa in Indore. India is ahead in the series 2-0
Rishabh Pant and Shreyas Iyer may have the chance to get some middle-infield batting practise as a result. The batting all-rounder Shahbaz Ahmed may also have a chance to play for India for the first time.
From the Past
KL Rahul and Virat Kohli both played well in the second T20 International in Guwahati. Rahul scored 57 in just 28 balls, a knock that featured five fours and four sixes. Rahul has taken heat for not being more aggressive in the shorter format.
On his way to 49 off 28, Kohli appeared to be in fine form. With an unbeaten 122 against Afghanistan in the Asia Cup last month, Kohli snapped his century drought. In Hyderabad, he also made 63 against Australia.
India has ambushed South Africa twice—once with the ball and once with the bat. Although Miller's stunning century brought South Africa close to India's 237, they gave a decent account of themselves in their attempt to climb Mount Everest. Tuesday is a chance to cross the finish line and carry some momentum into Australia.
As a batting unit, India has continuing to create new records, but with the ball, particularly without Jasprit Bumrah, the puzzle pieces aren't quite in place for them. They have Tuesday to perfect their death-bowling technique.
Even though Arshdeep Singh is only 13 T20Is old, he has already experienced several emotional extremes. He was the target of ruthless mocking at the Asia Cup for a lost catch in a close game against Pakistan. Despite the fact that his outstanding last overs did not result in Indian victories, he recovered well.
Singh the game at Guwahati on the back of a three-wicket over but got hit for 62 runs. Arshdeep would want to do everything he can to be in the running because India has a lot of options available with a massive cloud over Bumrah.
What is ahead IND VS SA?
A reserve team led by Shikhar Dhawan has been picked for the three-match ODI series against South Africa, which starts with a match in Lucknow. The Indian team is due to depart for Brisbane on October 6. The third T20 International is likely to feature Mumbai batsman Shreyas Iyer.
India will play two exhibition matches before the T20 World Cup against New Zealand on October 17 and Australia on October 18. The BCCI will arrange warm-up games prior to the team's inaugural match against archrivals Pakistan in Melbourne on October 23 after consulting head coach Rahul Dravid.
Matched Content Ad